Furnished Apartments in Asheville, NC
Temporarily staying in Western North Carolina? We have everything you need!
Looking for a furnished apartment in Asheville, NC? Corporate Connection provides relocation services for both companies and individuals seeking temporary housing.
We provide a selection of fully furnished Asheville apartments near the Blue Ridge Mountains. Whether you need temporary housing in the city center or along its perimeter, let Corporate Connection be your guide. Regardless of why you're relocating to Asheville, it's important to us that you have everything you need while you're there. That's why our furnished apartments include:
All utilities
Expanded cable
Wireless internet
Upscale furniture
Pictures and accessories
Housewares and linens
Two TVs with stands
DVD player
Microwave
Full-size washer and dryer
If it's something you'd expect to see in a furnished apartment, then you can count on it being in yours – because at Corporate Connection, that's what fully furnished means!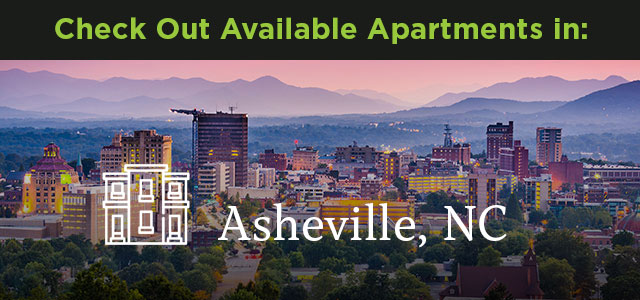 You'll love Asheville…
Not to mention, the fully furnished apartment that's waiting for you there!
The team at Corporate Connection is committed to making your extended stay rental a great experience. We'll help you find an apartment you love in the most convenient location, ensuring that your entire Asheville experience is one you'll want to repeat.
Contact us today to find out what furnished apartments we're leasing in Asheville. Our partnerships with Asheville's best apartment properties allow us to guarantee flexible lease terms (30-day minimum), an easy reservation process, and direct billing each month. What are you waiting for? Call us at (864) 627-4002, and let's find your next apartment!