Contract Work Calls for Short-Term Housing
Something contract workers know quite well is that jobs often pop up unexpectedly. A potential opportunity can abruptly turn into a contract opportunity, which means contractors have to get to the worksite as quickly as possible. This hurry-up-and-wait schedule that contractors operate on can be stressful when they're expected to relocate and find temporary housing practically overnight.
The relocation team at Corporate Connection has helped countless contractors find furnished apartments they can call home during short-term projects in engineering, manufacturing, construction, electrical or other contract work.
With Corporate Connection in their corner, contractors can count on:
Short-term housing
Flexible lease agreements
Fully furnished apartments
Furniture rentals
Unmatched customer service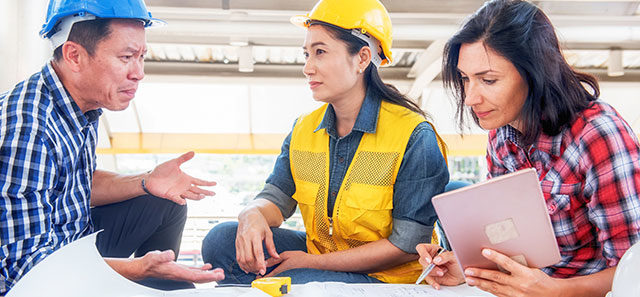 Fully furnished apartments with flexible lease agreements
Because contract work is contingent on a variety of factors, contractors need temporary housing that's reliable, yet flexible. Corporate Connection can provide that because our relocation experts work closely with a variety of apartment properties in Upstate South Carolina as well as several apartments in Asheville, North Carolina to provide flexible lease terms that are cost-effective.
Did you know that our fully furnished apartments are more affordable per day than staying at a hotel? It's true – because when you're on a job, why would you want to spend all of your earnings on temporary housing? Corporate Connection doesn't just work with contractors; we work for them to help their short-term job assignments run smoothly.