Helping Medical Professionals Relocate with Ease
Healthcare workers spend much of their time keeping others comfortable and content. They do everything they can to make their patients' lives easier—and at Corporate Connection, we do exactly that for them! When medical professionals are relocating for a temporary assignment, our relocation services handle everything they need for an easy transition and a comfortable stay.
Travel nurses, healthcare consultants and locum tenens physicians are just a few of the healthcare professionals that we partner with to provide:
Short-term housing
Flexible lease agreements
Fully furnished apartments
Furniture rentals
Unmatched customer service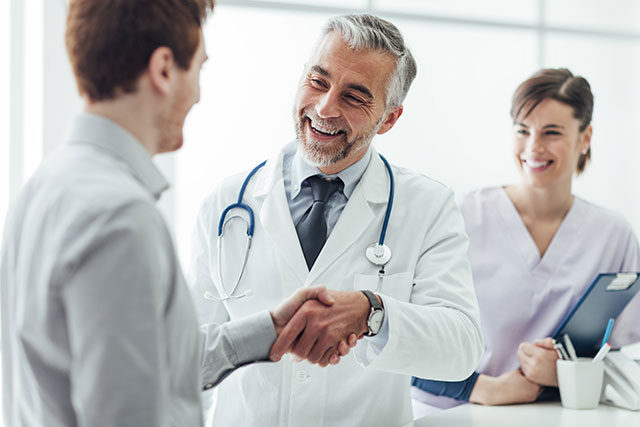 Come home to your furnished apartment
After a 16-hour day on your feet, you deserve to come home to a fully furnished apartment that has everything you need – from the couch you can't wait to collapse on to the washer and dryer you'll be tossing your scrubs in. The hospital may be where you work, but home is where you recuperate, and we're in the business of making sure your temporary apartment helps you do just that.
We offer furnished apartments near these hospitals and medical campuses:

GREENVILLE AND GREER
Bon Secours St. Francis Health System
GHS Patewood Memorial Hospital and Medical Campus
Greenville Health System
Greenville Memorial Hospital and Medical Campus
Greer Memorial Hospital
Pelham Medical Center
Shriners Hospitals for Children – Greenville

ASHEVILLE
Asheville Specialty Hospital
Asheville VA Medical Center
Mission Children's Hospital
Mission Hospital

SPARTANBURG
Prisma Health Surgery Center
Spartanburg Medical Center
SMC Mary Black Campus
Spartanburg Surgery Center

ANDERSON
AnMed Health Medical Center
AnMed Health Women's and Children's Hospital
AnMed Health Rehabilitation Center
Patrick B. Harris Psychiatric Hospital