Human Resources and the Art of Managing a Relocation Package
When a company hires a new employee, some departments may breathe a sigh of relief knowing that their workload is about to lighten, but human resource professionals know that this is precisely the time when their workload increases. Additionally, if a new hire is relocating from another city, then the job of an HR manager becomes even more involved.
Fulfilling a relocation package on top of managing normal onboarding processes is what human resource teams do to make sure their new hires have positive first impressions of their new workplace and its city. The experienced relocation team at Corporate Connection helps HR professionals make the best first impression on behalf of their company.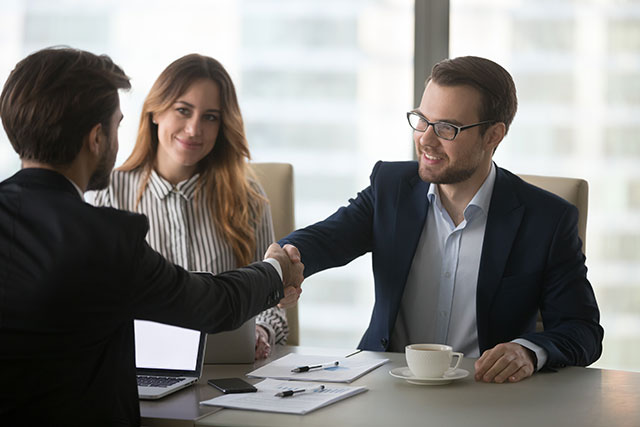 Corporate Connection handles everything your new hire needs for an easy transition, including:
Short-term housing
Flexible lease agreements
Fully furnished apartments
Furniture rentals
Unmatched customer service
The positive ROI of a furnished apartment
When HR managers provide a new hire with a fully furnished apartment, that employee is able to focus on their new job without having to manage the stress of rushing into a permanent housing situation they're unsure about. From Day 1 on the job, your new hire can "hit the ground running," which will not only impact your company culture for the better, but it will also deliver a positive return on the investment you made in leasing a furnished apartment.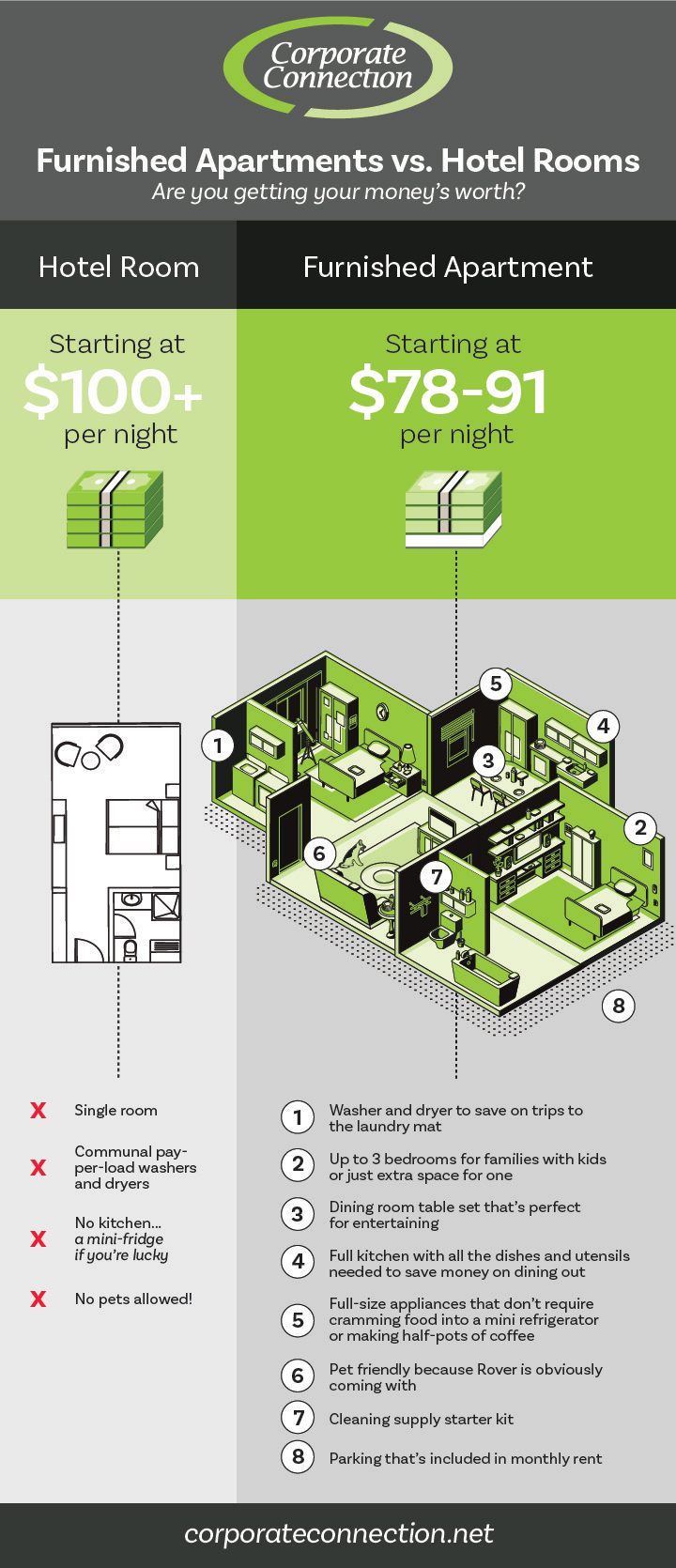 Get Started
Upscale furnishings. Free consultations. Superior client support.
Leave your relocation or temporary stay to a professional. We handle everything so you don't have to. It really is that easy.

Furnished Apartments
All Inclusive Fully Furnished Apartments
for lease terms as short as 30 days.

Furniture Rental
One, Two & Three Bedroom Packages
available or rent by the piece.