Realtors and Temporary Housing Providers
The Partnership Buyers and Sellers Have Been Waiting For!
A real estate agent's job is about providing permanence. Realtors find buyers new homes where they want to live for a long, long time—so the idea of short-term housing seems to contradict their job description. But maybe it shouldn't.
Realtors ultimately strive to make their clients' lives easier. They hunt for houses so buyers don't have to, and they hold regular showings so sellers can focus on other details of moving. It's becoming increasingly common for realtors to also support clients during their complex transition from one living arrangement to another—when the seller is leaving their old home but still looking for a new one, or when a buyer is ready to move in, but they're waiting on repairs. In situations like these, short-term housing is a necessary solution, but many buyers and sellers have no idea where to find it or that it's even available. Most people end up booking an extended stay at a hotel and spending a lot more money than they need to. Be a resource for your clients and refer them to a more affordable and pleasant temporary housing solution through Corporate Connection.
When real estate agents refer clients to us, we provide everything they need, including:
Short-term housing
Flexible lease agreements
Fully furnished apartments
Furniture rentals
Unmatched customer service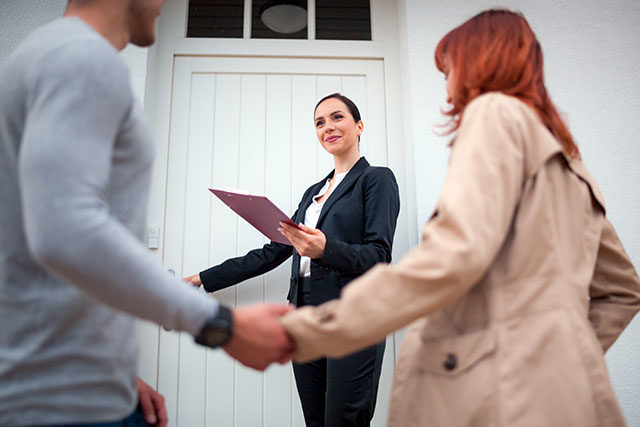 Fully Furnished Apartments…
Because nobody wants to pack more than once.
When your client is in the middle of packing up their entire house in anticipation of moving into a new home, the last thing they want to do is unpack it all inside a temporary home only to repack later. Thanks to fully furnished apartments from Corporate Connection, buyers and sellers can pack up and store their belongings elsewhere while temporarily renting a fully furnished apartment. Fully furnished apartments have everything they need for a short-term relocation, which means they can leave everything packed away in storage and carry on with life as usual!
Help us help your clients. Refer buyers and sellers in need of transitional housing to Corporate Connection today!