Is Your Staffing Company Ready to Outsource Relocation Services?
It seems a bit abrupt, doesn't it? Your staffing agency helps a client negotiate a relocation package and secure a job or fill a position. Then, after the hire is made or the job is accepted, your work is done. Even though you know your client will be overwhelmed with the logistics of securing temporary housing for a relocation practically overnight, this is the point at which most staffing agencies part ways from their clients. But why? Isn't there a more dedicated approach to staffing services that doesn't leave a client floundering for corporate housing?
Corporate Connection is a staffing company's ideal partner for managing relocations. Once your client successfully closes that deal and negotiates a relocation package, your full-service staffing agency can rely on Corporate Connection to find them a furnished apartment for their temporary housing needs.
Corporate Connection handles everything your client needs for corporate housing, including:
Short-term housing
Flexible lease agreements
Fully furnished apartments
Furniture rentals
Unmatched customer service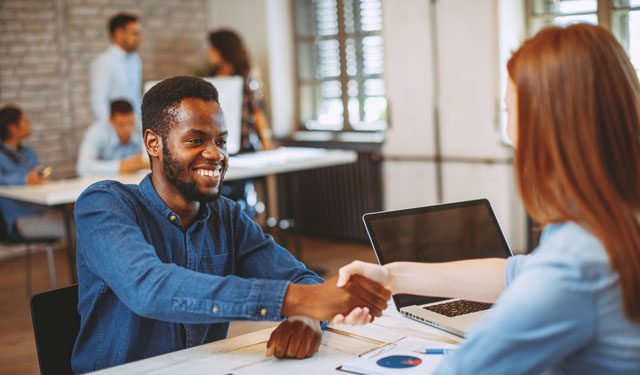 A Professional Transition to a Furnished Apartment
Staffing agencies are driven by their clients' success, but helping a candidate land a great job or directing a hiring manager to their ideal employee is just the beginning of their success. Your staffing agency can point clients toward success in their next steps by partnering with Corporate Connection.
Our relocation team will quickly find your client a furnished apartment that fits their new lifestyle and location, conveniently bundle all monthly payments, and provide all of the amenities they need to confidently and effectively start their new venture. With Corporate Connection, your clients are not just in capable hands – they're in the best hands.